Business gifts hand picked for you
Are you looking for business gifts for your clients or staff but wondering where to begin? At Wrapped to You, we deliver home-grown gifts, hand-picked for you.
When the team at The Marketing GP were looking for gifts to send to clients, they knew they wanted to support local businesses and the purchase and delivery process to be made easy.
Choosing a business gift
Wrapped to You use Australia's finest products, including renowned Hunter Valley wines and delicacies.
The Marketing GP Director, Holly Martin directly choose several of the hampers offered on the Wrapped to You website but wanted something special for one client in particular.
"I was impressed with the selection available online and the quality local products on offer. But I had one client that I needed something special for. I spoke with Gai at Wrapped to You and she was able to tailor a hamper specifically to my client's needs," said Holly.
"Needless to say, when his hamper arrived he was thrilled and really appreciated the fact that we had gone to the effort to select a hamper that was so well suited to his tastes."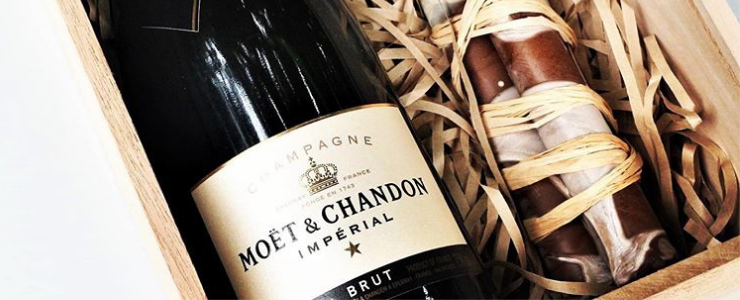 Ordering and delivery
The Wrapped to You purchase process can be completed with minimum effort and maximum delight. We offer numerous options to complete your order including online via our website, by phone or by email with the variety of payment methods available.
"The online ordering experience was so straightforward, and the custom hamper was really easy to organise," said Holly. "Added to that I couldn't believe how quickly the hampers were prepared and delivered – one I ordered at the end of one day and it was delivered the next morning!"
All Wrapped to You hampers and gifts are prepared and dispatched from our headquarters in the Hunter Region and all gift parcels will arrive the next day in local areas.
Individually tailored business gifts
With such an extensive range, Wrapped to You can custom design each gift hamper to suit your individual business needs and budget.
Our range of available products are constantly updated to ensure your client or colleague receives the highest quality and a unique product that will impress and delight.
Hampers can be decorated with company colours or branded ribbons, and we can even include your own branded promotional products or merchandise.
If you are unsure or can't find what you are looking for, our experienced Wrapped to You team will design a hamper specifically for your business to cater for your needs.
Our hampers are a great way to say thank you, happy birthday or congratulations to your clients or staff.
Visit our website today to view our range of business gifts or contact us to discuss your next order.